Protecting Today, Providing Tomorrow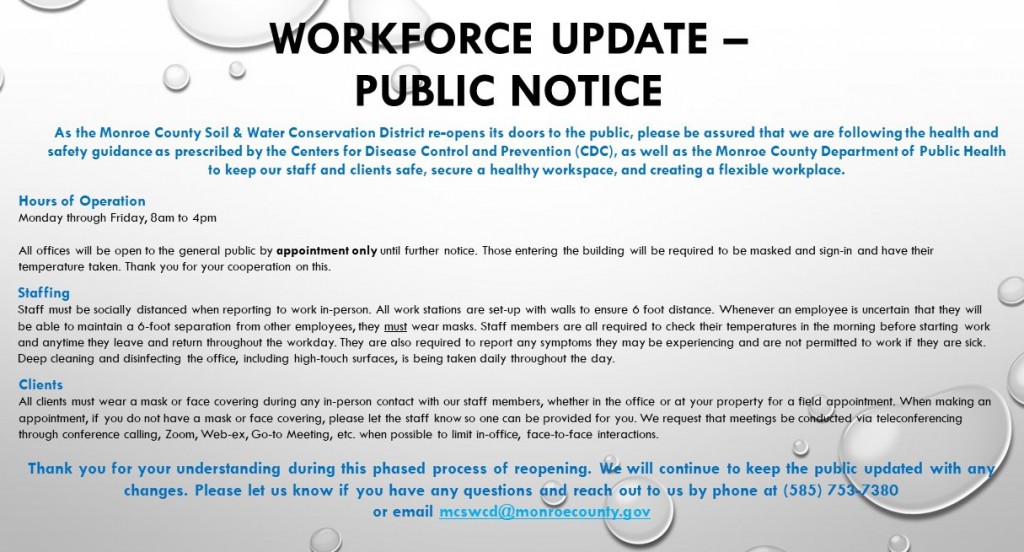 Emerald Ash Borer Mitigation
We are currently partnering with Monroe County Parks and New York State Parks to plant over 20,000 trees across Monroe County to replace ash trees lost to the Emerald Ash Borer. Click here to learn more!
We are working to help restore over 350ft of shoreline on Irondequoit Bay to create a stable shoreline that reduces flood risk, controls erosion, and provides habitat to native wildlife. Click here to learn more!
The District works hand in hand with local farmers to develop projects and protect natural resources that both help the farm and the environment. Click here to learn more!